2017 RACING SEASON
Calendar of
CANDIDATE MAJOR EVENTS
Needless to say, Infrared will do the BCYA Icebreaker, Tuesday Night Races, and the Fall Series.
(Suggest other events for us to consider, too!)
THE USUAL LIST, BUT SUGGESTIONS WELCOME!
DATE
EVENT
STATUS
Saturday
July 15, 2017
BCYA RACE TO BALTIMORE
Infrared will definitely do this.

Saturday
TBA
NPSA HARRY YOUNG CUP
Non-spinnaker casual event out at North Point.

Saturday
TBA
USS CONSTELLATION CUP
Since we won the Cup in 2012 race and the Colligan Cup in 2013, 2014, 2015 and 2016, Infrared will definitely do this.
Saturday
October 21, 2017
BALTIMORE HARBOR CUP
Infrared will definitely do this.
2017 RACING SEASON
Racing Results
NO.
DATE
EVENT
RESULT
COMMENTS
1
Saturday, April 8, 2017
BCYA Icebreaker
3rd out of 5
Peregrine, Afterschock, then Infrared finished within 90 seconds after almost 9 nm. Couldn't hold off those guys on final stretch inside mark "C". Reefed main when rounding "V" but runner snagged head of main, costing us most of the 90 seconds. Excellent crew work for first race!
Sunshine, 53°F, WNW 15-25 kt
2
Tuesday, April 11, 2017
Spring Series - Race 1
2nd out of 9
A great beginning to the season!. Good start into clear air, first to windward mark and good boat speed throughout. Full compliment of nine crew was a big help hiking for speed and pointing. We passed Circus in final spin run - something we seldom do.
71°F, S 8-18 kts.
3
Tuesday, April 18, 2017
Spring Series - Race 2
8th out of 10
One bad idea led to a poor finish!. As light air persisted, we went left on final spin run looking for pressure (Bob's call, Jessica not responsible!), but wind built to 20-23 knots pushing those behind us past us. Less than 30 sec between middle of fleet to us at back.
65°F, SE 5-7 kts, then SE 18-23 kts.
4
Tuesday, April 25, 2017
Spring Series - Race 3
1st out of 10
Outstanding sailing night for us! When it's cold, rainy, windy, Infrared has a full enthusiastic crew, most other boats too timid to even show up. Vulture and Morning Star were the competition, but on a night like this, excellent crew work imperative to keep speed and control.
Rainy, 57°F, NE 12-23 kts, then NE 8-12 kts.
5
Tuesday, May 2, 2017
Spring Series - Race 4
2nd out of 11
One of the wildest Tuesday night races ever! Excellent seamanship in perfectly executed head sail change to blade and main reef in minutes before first signal as winds consistently 30-36 kts. Great to have a full crew of 10 keeping boat stable. Wind gradually diminished to 15-18 kt nearing end. Incommunicado still uncatchable, we beat Mayhem. Others either dropped out before start or didn't leave dock.
73°F, W 25-38 kts, then W 15-20 kts.
6
Tuesday, May 9, 2017
Spring Series - Race 5
5th out of 11
Sailed really well to windward, but a little sloppy downwind. Cargo ship forced early jibe on last leg which cost us. Hard to say why we didn't do better downwind.
61°F, SSE 8-14 kts.
7
Tuesday, May 16, 2017
Spring Series - Race 6
8th out of 11
4th out of 11 for series
Entered this race in first place for series, but failed to hold. Incredibly cheap shot at start by Steve Young on Project Mayhem really hurt us and we couldn't recover.
72°F, S 8-12 kts.
8
Tuesday, May 23, 2017
Sonic Drive-In Series - Race 1
5th out of 10
First race in series, but last race before Infrared leaves for the New England cruise.
63°F, E 1-5kts.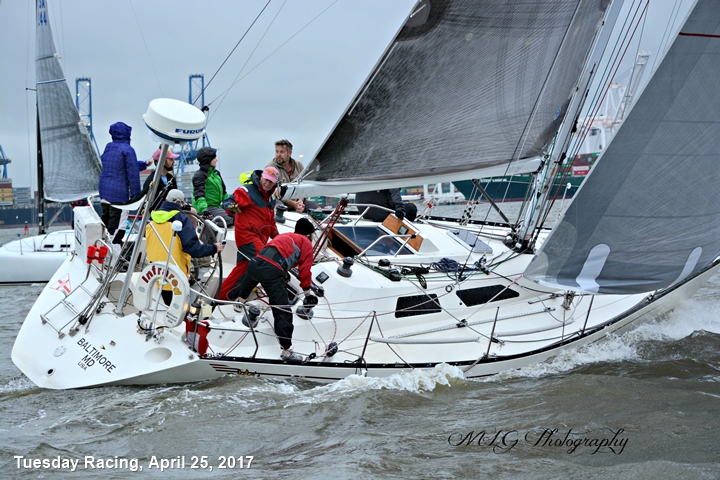 Photo Credit: M.L. Gunther 2017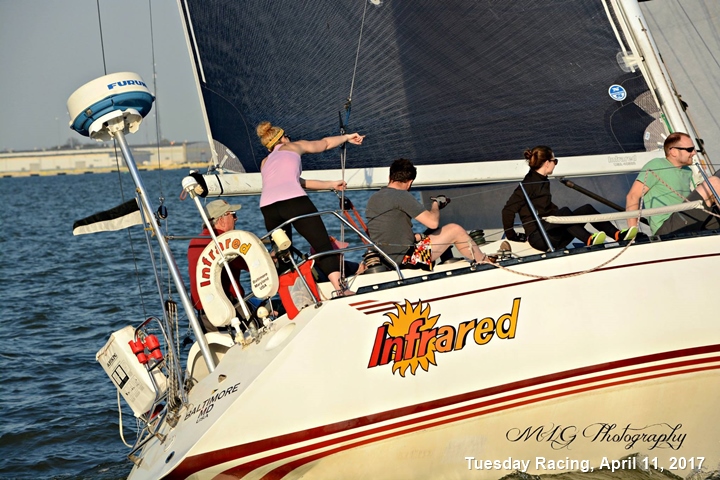 Photo Credit: M.L. Gunther 2017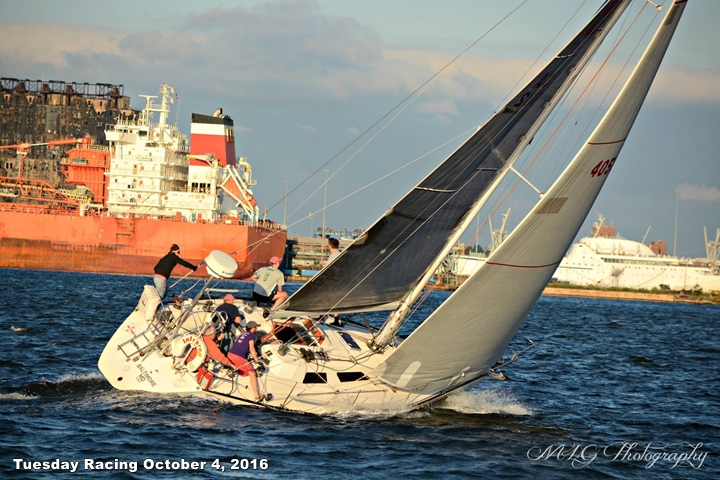 Photo Credit: M.L. Gunther 2016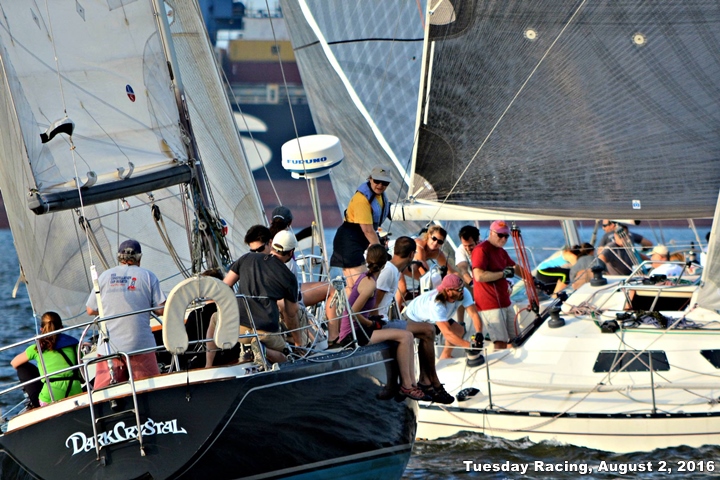 Photo Credit: M.L. Gunther 2016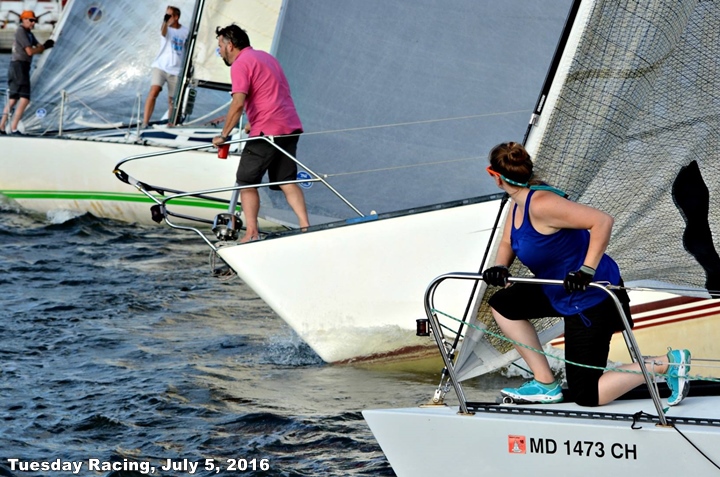 Photo Credit: M.L. Gunther 2016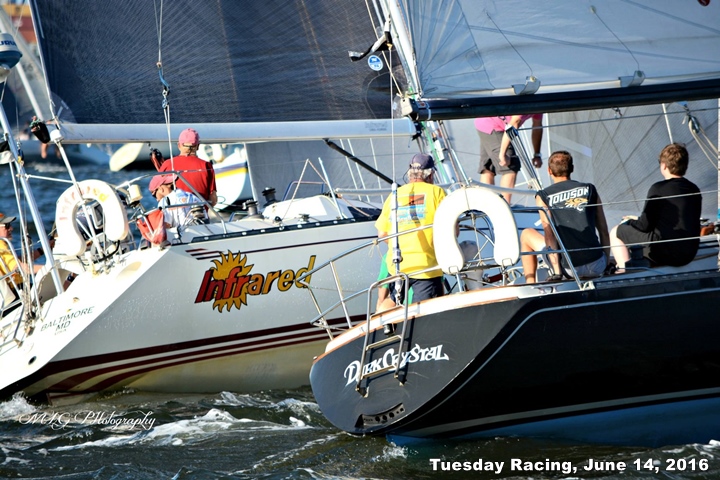 Photo Credit: M.L. Gunther 2016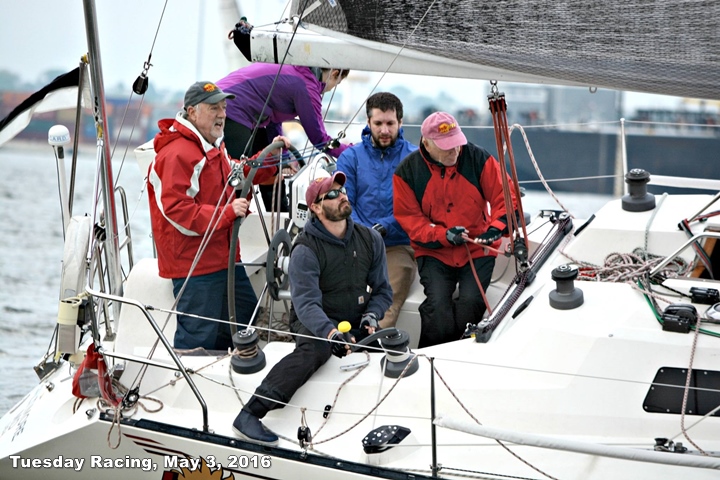 Photo Credit: M.L. Gunther 2016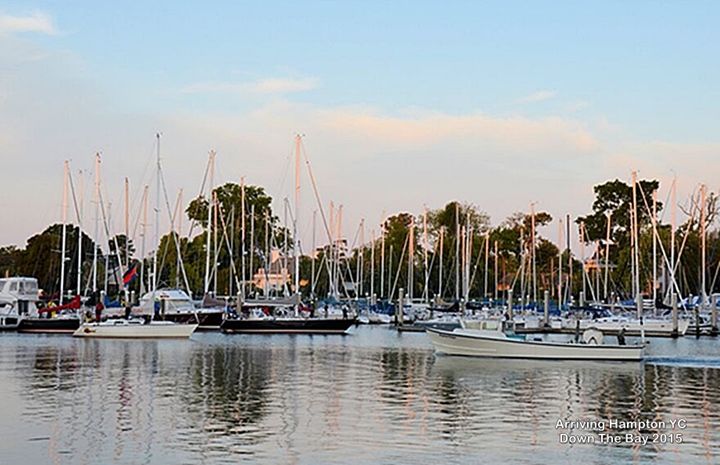 Photo Credit: Hampton Yacht Club 2015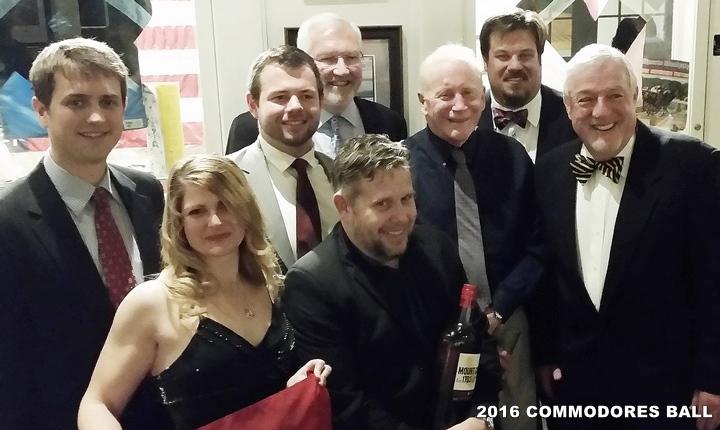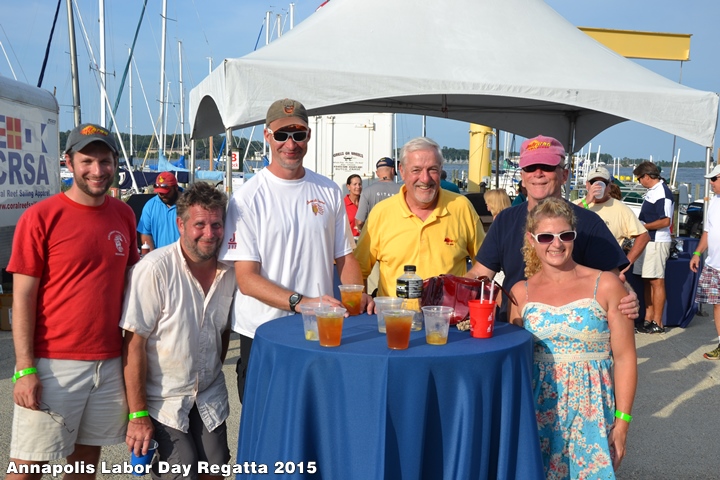 Photo Credit: SpinSheet 2015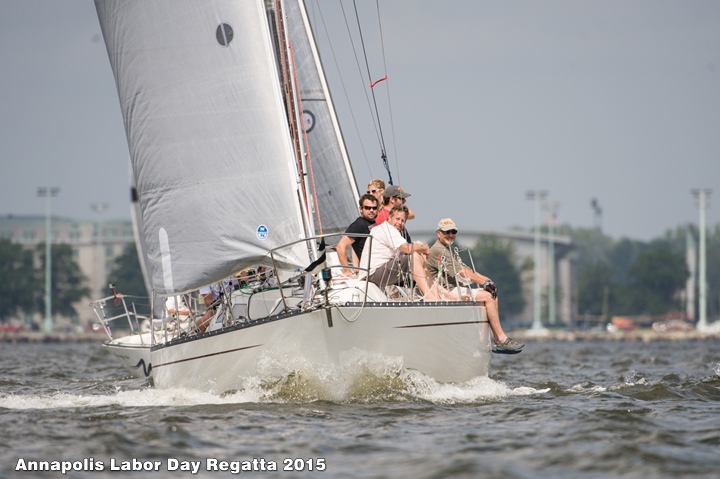 Photo Credit: SpinSheet 2015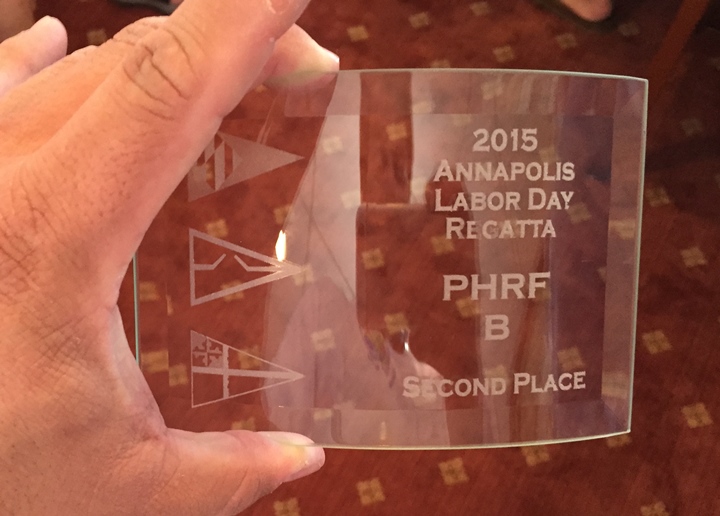 Photo Credit: Steve Young 2015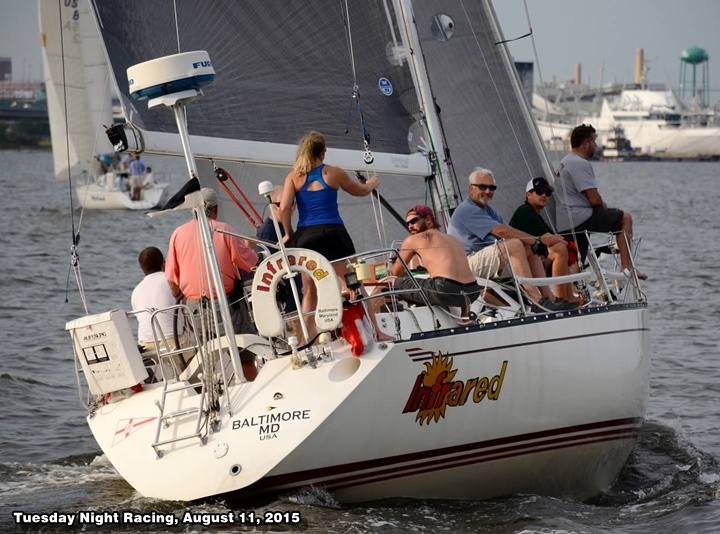 Photo Credit: M.L. Gunther 2015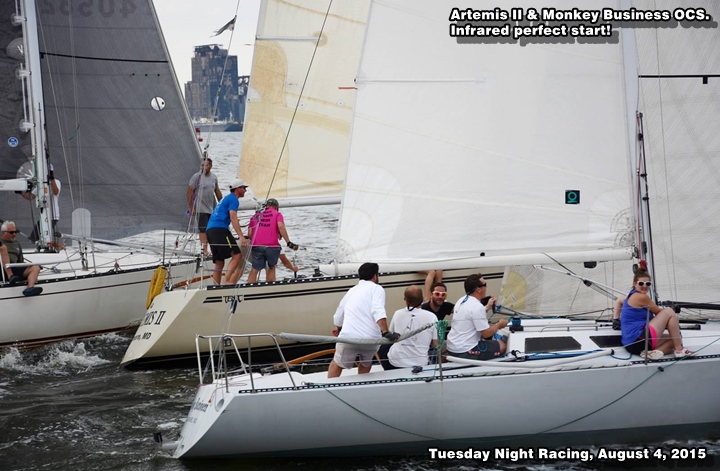 Photo Credit: M.L. Gunther 2015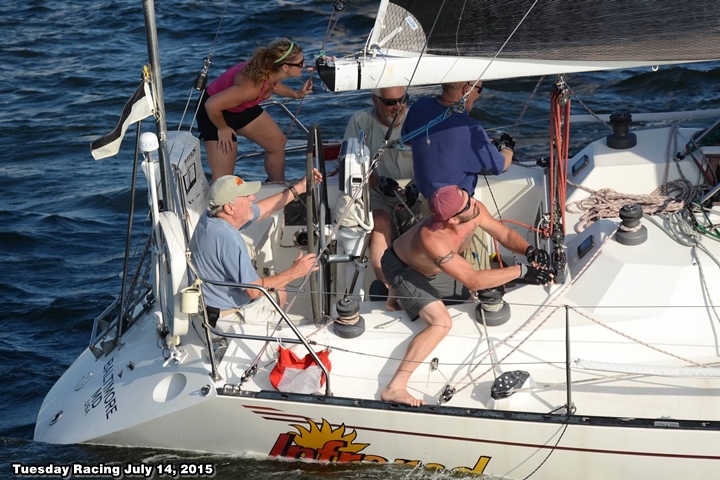 Photo Credit: M.L. Gunther 2015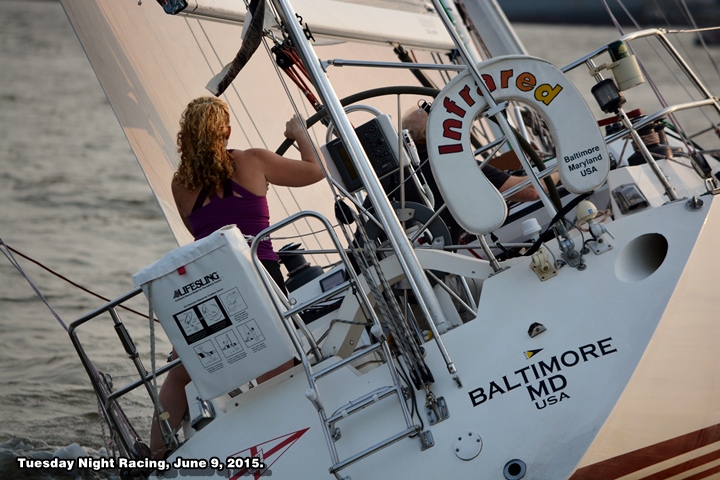 Photo Credit: M.L. Gunther 2015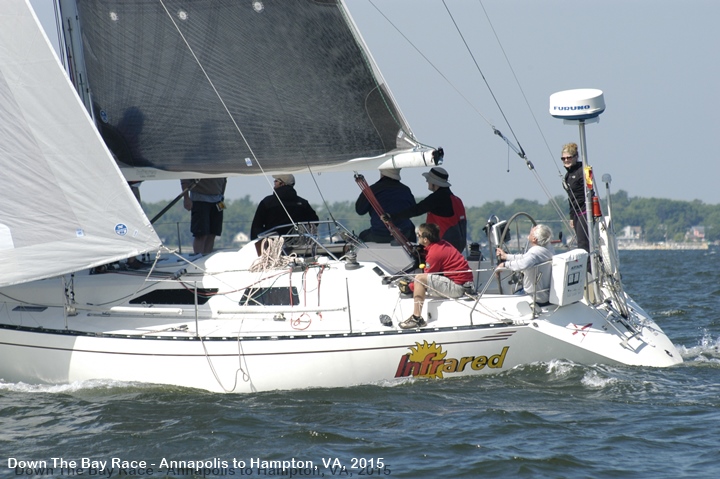 Photo Credit: Spin Sheet 2015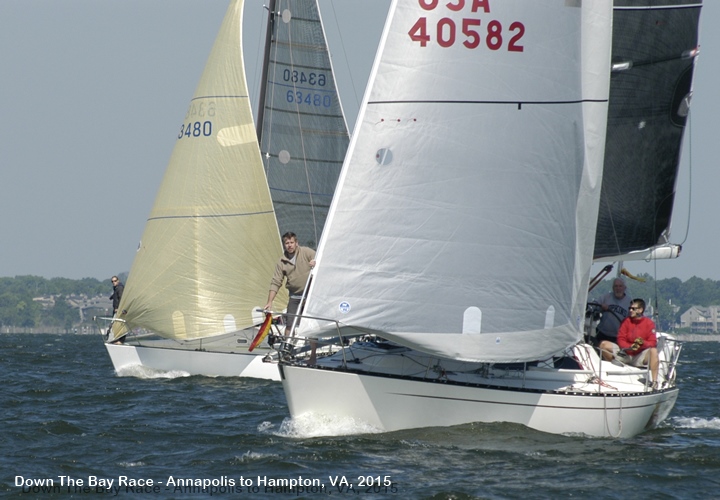 Photo Credit: Spin Sheet 2015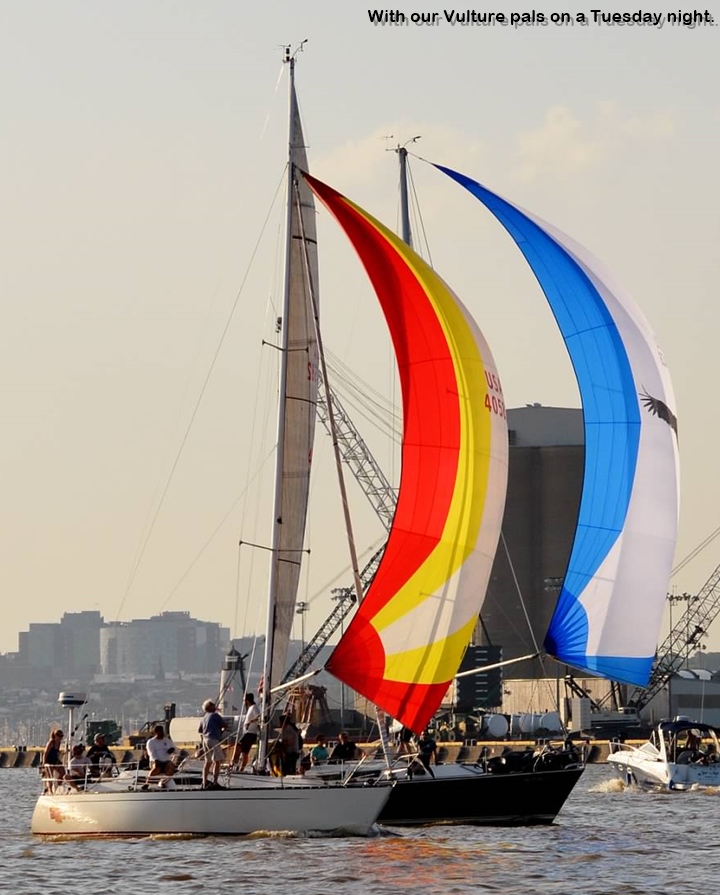 Photo Credit: M.L. Gunther 2015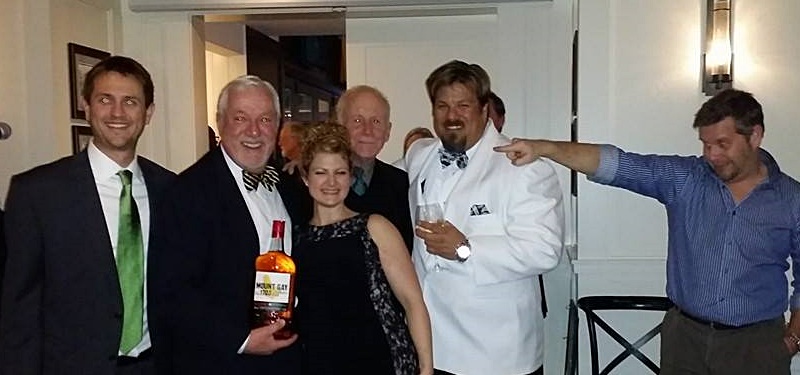 Commodores Ball, February 2015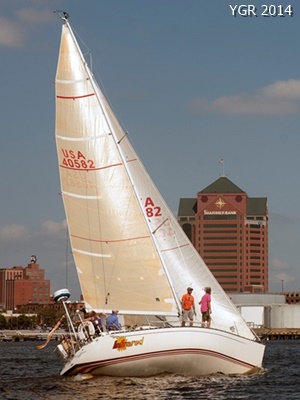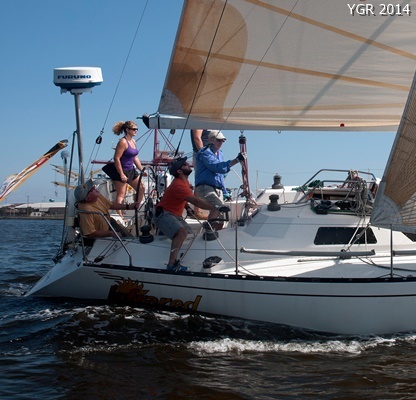 Photo Credits: Pierpoint Photography 2014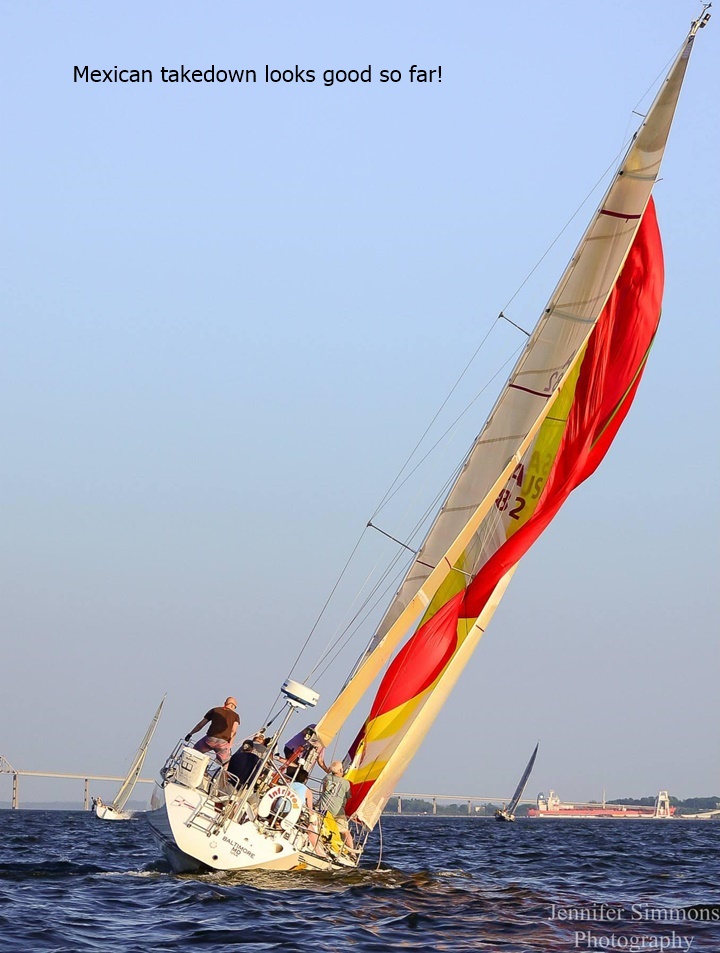 Photo Credit: Jennifer Simmons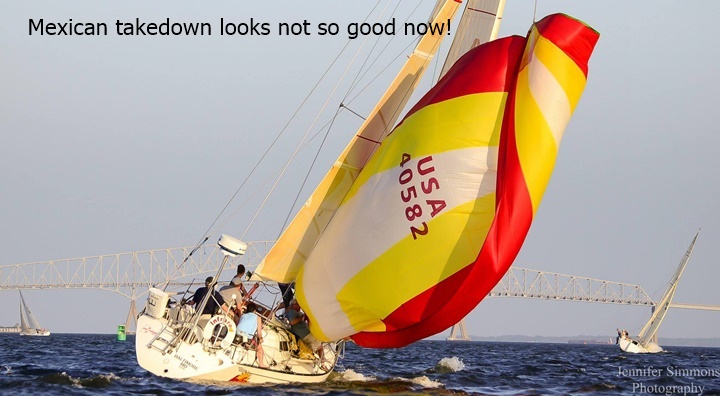 Photo Credit: Jennifer Simmons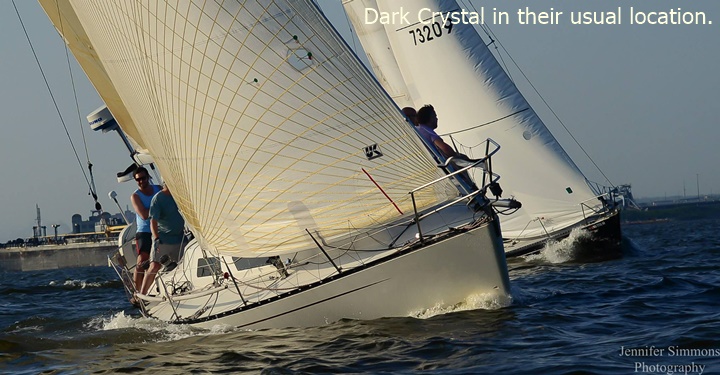 Photo Credit: Jennifer Simmons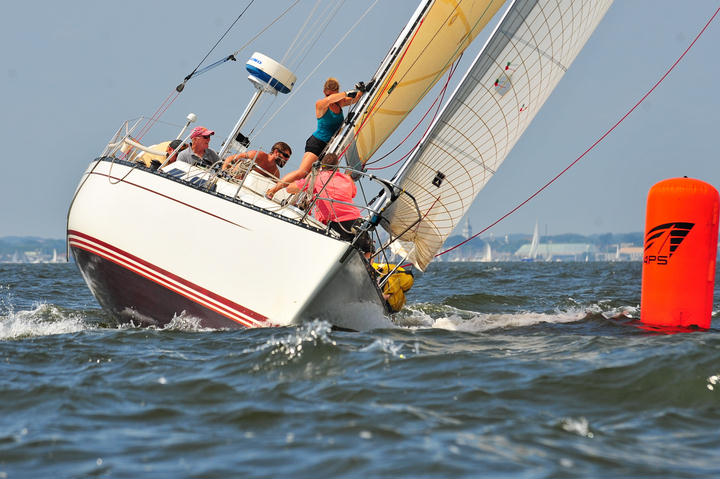 Photo Credit: SpinSheet 2013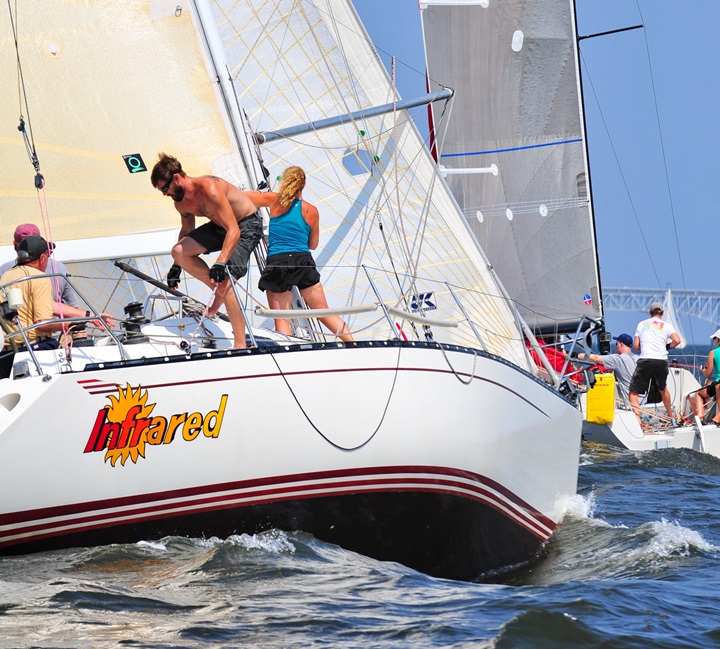 Photo Credit: SpinSheet 2013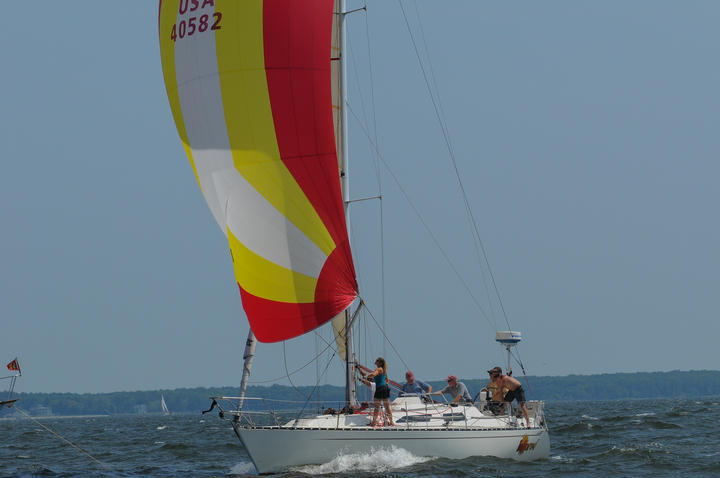 Photo Credit: Mark Hergan 2014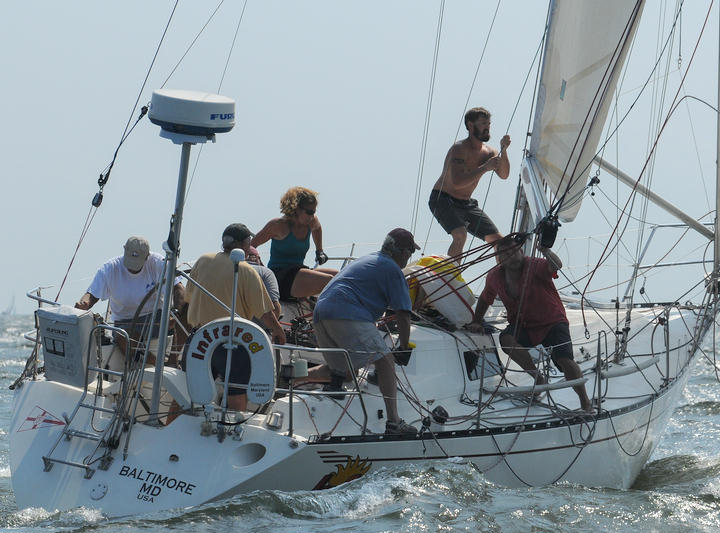 Photo Credit: Mark Hergan 2014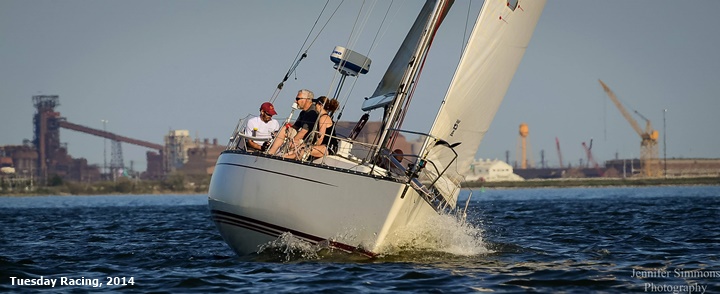 Photo Credit: Jennifer Simmons